This is apparently in the restrooms in Sochi.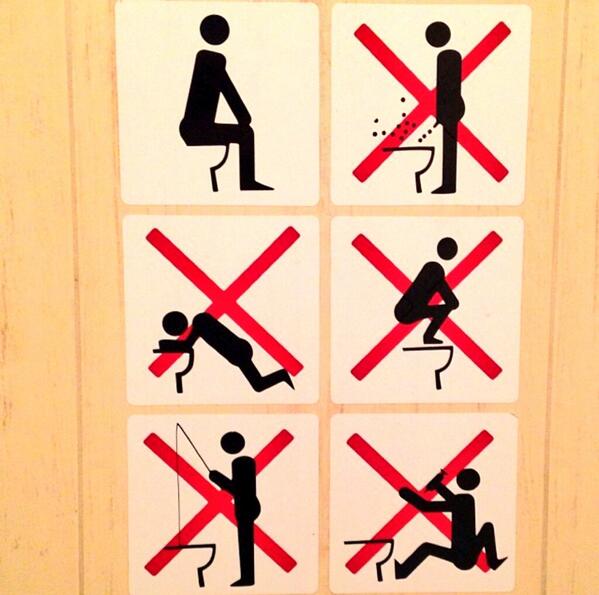 I think #2 is either "lift the lid" or "don't shoot bb's at the toilet."
#3 is "please barf on the floor only."
#4 is "it is dangerous to squat on the toilet because if it explodes you will be propelled into the back wall."
#5 is really "fishing is OK but catch-and-release
only
but they couldn't fit that in one picture.
#6 is either no playing with toy blimps in the bathroom
or
no injectible drugs in the toilet ~ weed and coke
only
.
Comments are open. Send me your interpretations. :)
---